Wrigley Co. Chicago Illinois
Wrigley approached my agency and asked to recreate their campaign look and feel for their delivery vehicles, they asked me to recreate their commercial so they can vinyl wrap their vehicles. Not only did I recreate it but also showed them how the vehicles will look fully wrapped before we ran their very costly prints.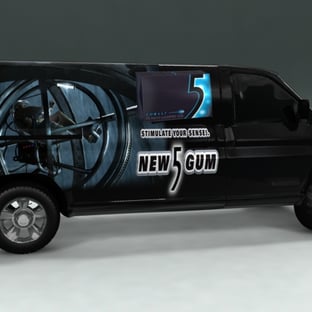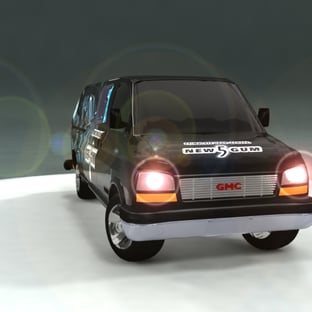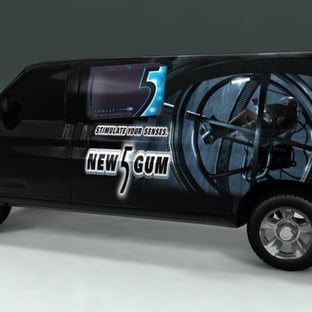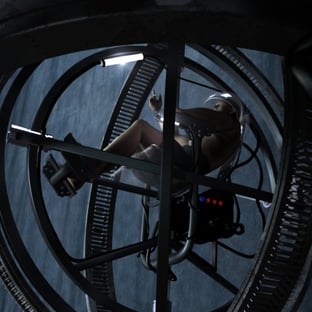 Vehicle vinyl wraps Project
Software:
• Lightwave 3D
• Adobe Photoshop
Miller Brewing Co. Milwaukee Wisconsin.
Miller Lite and Chill Brand
Miller asked me to create something new ' fresh" for their new brand (Chill Beer) and freshen up their Lite Beer Brand. I decided to recreate their brand and product in 3D. Sandy Gallo ( Miller) loved the designs and decided to wrap their entire fleet with my designs. It was truly exciting to me see my hard work on the road and in parking lots.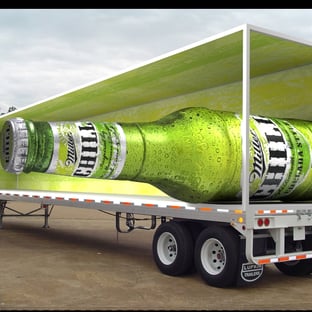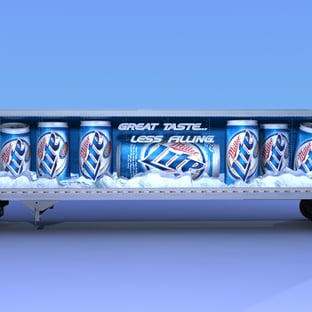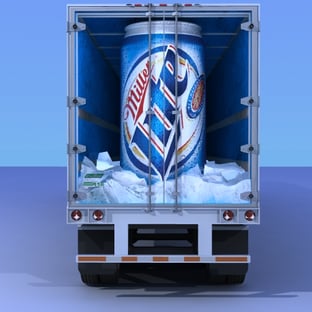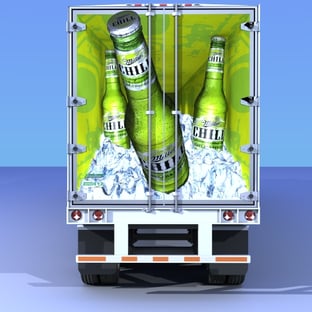 Semi Truck vinyl wraps Project
Software:
• Lightwave 3D
• Adobe Photoshop
• Large Print format Printers. 53' vinyl decals
Watermark: 3D Render Apartments
Jordan asked me to assist him with taking architecture blueprints and create high detailed renders for walkthrough animations and large banner prints.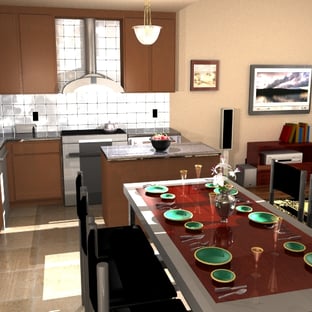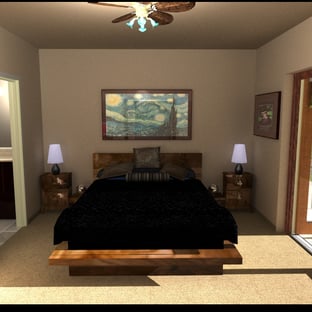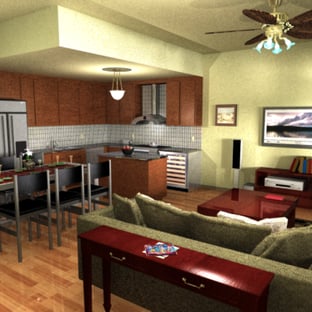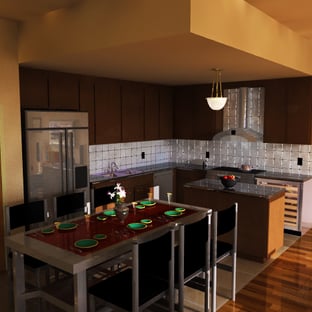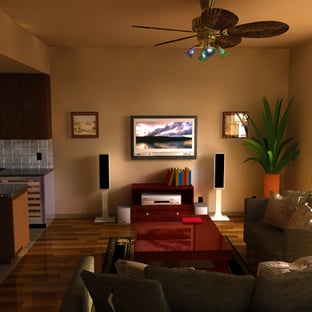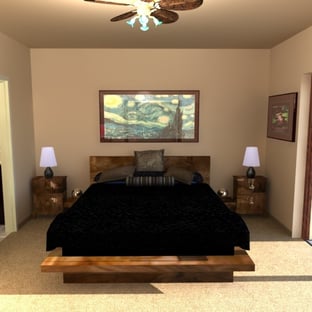 Software:
• Lightwave 3D
• Adobe Photoshop
• Autocad
M Resort: 3D Renders Sports Book
Cantor Fitzgerald asked me to consult on a few projects. On this specific project I was asked to create Fast Prototype Style 3D renders of some CAD files they had for their new Sports Book. I was able to quickly turn their CAD files and Texture library ( from Photos ) into 3D Renders.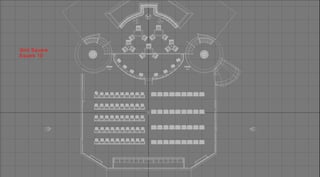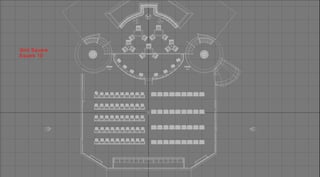 Software:
• Lightwave 3D (3D Modeling and Rendering)
• Adobe Photoshop
• Autocad
This is the top view of the Sports Book Floor to show layout for betting stations, Lounge chairs and kiosks. Mr. Lee Amaitis wanted full control of the floor layout and needed to make changes on the fly, so picking the right software was crucial.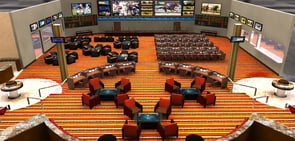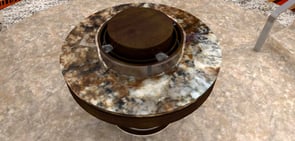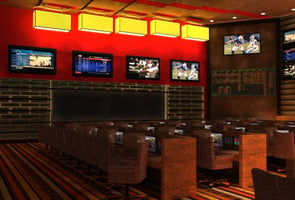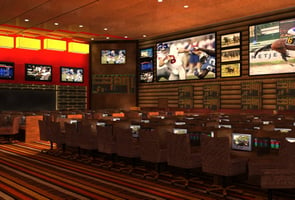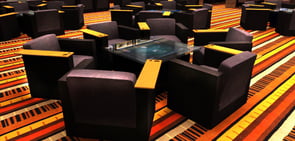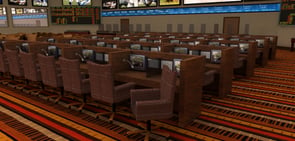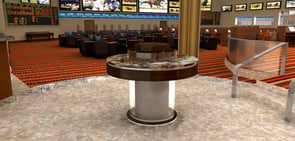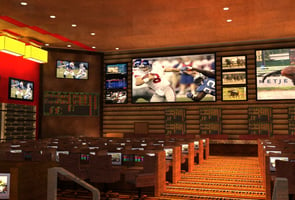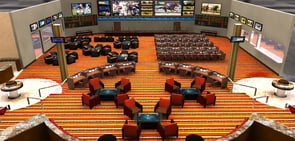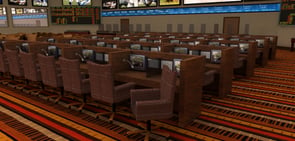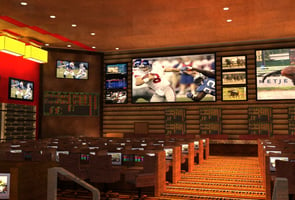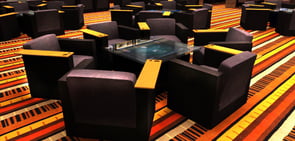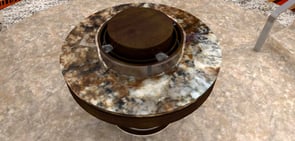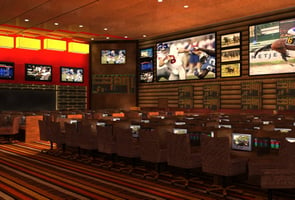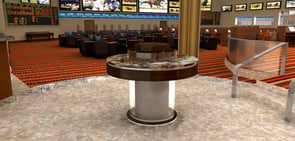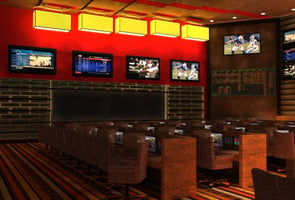 These images were rendered in Lightwave 3D VPR, rendering using GPU to make changes to the lighting, Textures and layout (kiosk,desks and chairs) on a instant without rendering each scene and waiting for the render to give me a final look.
These are the renders I provided to Cantor Fitzgerald. I was able to produce these 3D Models with Textures (from photos of materials) a week after receiving the photos and blueprints from architecture firm. The images rendered you see here are from VPR render engine within lightwave 3D. I used this software so i could change the Texture / Material instantly and produce the look that's desired. We also used this time to create different lighting options since Casinos often use dark mood lighting we needed to make some changes to the real world lighting setup.
Bon Secour : Marina and Business Center.
Architecture Project
This was on the most time consuming and challenging architecture project due to scale of the project and tight deadlines, along with exterior models, we had a marina we needed to create. This project took 3 years to model, texture and had to use a rendering farm to get all the renders to my client.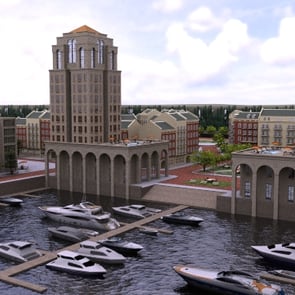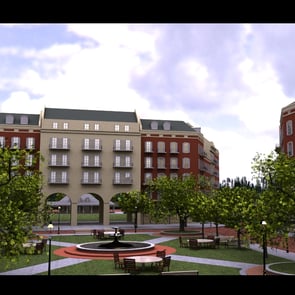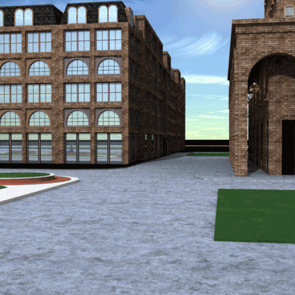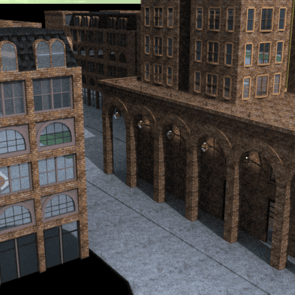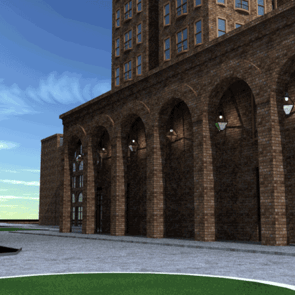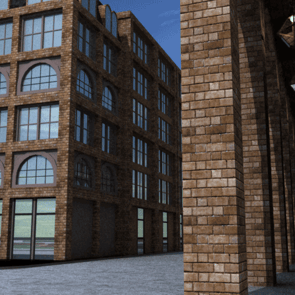 Software:
• Lightwave 3D
• Adobe Photoshop
• Autocad